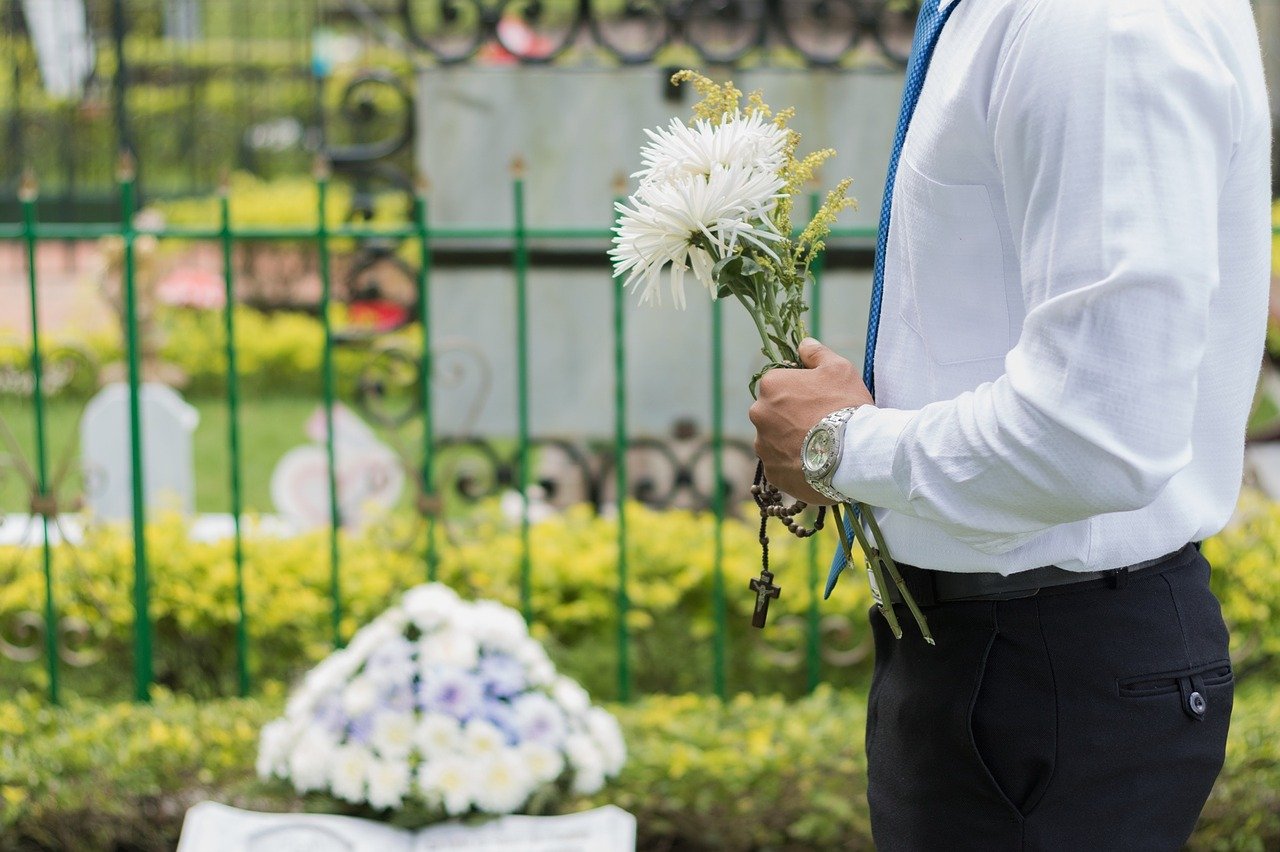 Whether gradual or sudden, the death of a loved one comes with personal and community grief and loss. Along with working through grief, the death of a loved one in Oregon also has a legal side. To put it simply, what to do when a loved one dies in Oregon can be complicated. There are times where it might feel overwhelming. However, this is a process you can get through—especially with the right legal help on your side.
How to deal with the estate planning, funeral arrangements and more
What to do when a loved one dies in Oregon
Use this guide to start understanding the different tasks and processes of the legal side of what to do when a loved one dies in Oregon:
Understand and fulfill any funeral and burial plans
A good place to start is seeing if the deceased left instructions on how they would like their funeral and/or burial process to go. This may involve anything from a prepaid, already settled contract with a funeral home, to specifics on remains, what music to play at the wake, or other arrangements your loved one would like observed for their passing.
Discuss arrangements with the funeral home
The funeral home can also be a good resource for helping you understand some of the next steps to take in Oregon. They may also be able to assist you with matters such as contacting the Social Security Administration, or ordering the death certificate.
Contact your loved one's network
Friends, family, colleagues: Make contact with your loved one's key people and break the news. However, don't feel like it's your personal responsibility to contact every person the deceased knew. Pass along whatever details you can, and ask others to help keep reaching out to those who need to know.
Update the deceased's lawyer and/or accountant… or get one
Professionals such as estate planning lawyers and accountants understand the legal and regulatory ins and outs around death and what to do when a loved one dies in Oregon. If your loved one already had an accountant and/or lawyer, get them into the loop as soon as possible. You can also seek out an Oregon CPA, and contact Megan for a risk-free consultation about your loved one's will and estate.
Determine the executor: Who is in charge of handling the estate?
An executor, also known as a personal representative, is the point person who is responsible for settling the deceased's estate.
If your loved one had a will, they may have already named the executor for their Oregon estate. Oregon requires that an executor be at least 18 years old and of sound mind. If the person has any felony convictions on their record, they must inform the court, and a judge will review whether or not the person may serve as executor.
If an executor needs to be named, the court will appoint one.
The death certificate
Just as a birth certificate is a legal record for someone's birth, the death certificate is the official record for a person's death. In Oregon, the death certificate is also crucial to helping the executor settle the deceased's estate.
The funeral home can help you file and order death certificates, and you can also order more copies as needed.
Canceling Netflix… and everything else
Magazine subscriptions, credit cards, utilities, streaming services, you name it. It all needs to be canceled or closed. Reach out to customer service for what process you need to follow to have the deceased's account closed, and be ready as needed with the deceased's death certificate.
Settling the estate: probate
Simple put, probate is Oregon's legal process for distributing the property and assets of someone who has died. If there is a will to follow, the court can review the will with the executor. In Oregon, the process can begin right away, and it takes at least four months.
If there is not a will, the state follows its laws and procedures for how to dispose of or distribute property. This may not necessarily be in accordance with what the deceased wanted. However, without a legal, written will, the court's obligation is to follow the law.
Contact the Social Security Administration
If your loved one had been receiving benefits from the Social Security Administration, the SSA needs to be contacted within one month of the date of death. Reach out to your local SSA office for help, and also check with them on what other offices they'll inform, such as Medicaid, as well as their other death procedures.
Secure their property
Vehicles, buildings, businesses, and more: Lock it up.
No one gets to browse for what they want and take it home. Until probate has settled the estate, all tangible assets, real property, and finances stay put. That includes antiques, checking and savings accounts, vehicles, jewelry, and the family china.
In short, if it belonged to the deceased, it doesn't go anywhere until the court gives its okay.
Make arrangements as needed for someone to collect mail, water plants, or take care of anything requires someone being on site.
Make new home arrangements for pets
People aren't the only loved ones left behind.
If your loved one hasn't set prior wishes for rehousing pets, make sure there's a temporary caretaker to see to their needs. As the estate gets settled, new homes can be arranged and the animals relocated.
Yes, there's lots of paperwork, and lots to do, but you can do it… with the right help
There's no sugarcoating it. Death is hard not only in terms of grief and loss, but in the legal processes that have to be followed so that a loved's affairs are settled the right way. There will be lots of paperwork. There will be lots to do, even beyond what's in this overview.
However, handling the legal affairs of a loved one who's passed away is not something you have to do alone. The right Oregon estate planning lawyer can walk you through every step of the process, and help you settle your loved one's estate.
What to do when a loved one dies in Oregon: Get the right legal and estate planning help
When you're ready, Megan is here to help you with what to do when a loved one dies in Oregon. Together we'll get underway on helping you through the legal side of the death of your loved one.